Architecture Comissions
Commercial & Residential
Western New York and Beyond

From residential to commercial, I can illustrate your home or property utilizing watercolor, alcohol marker and ink from a traditional approach.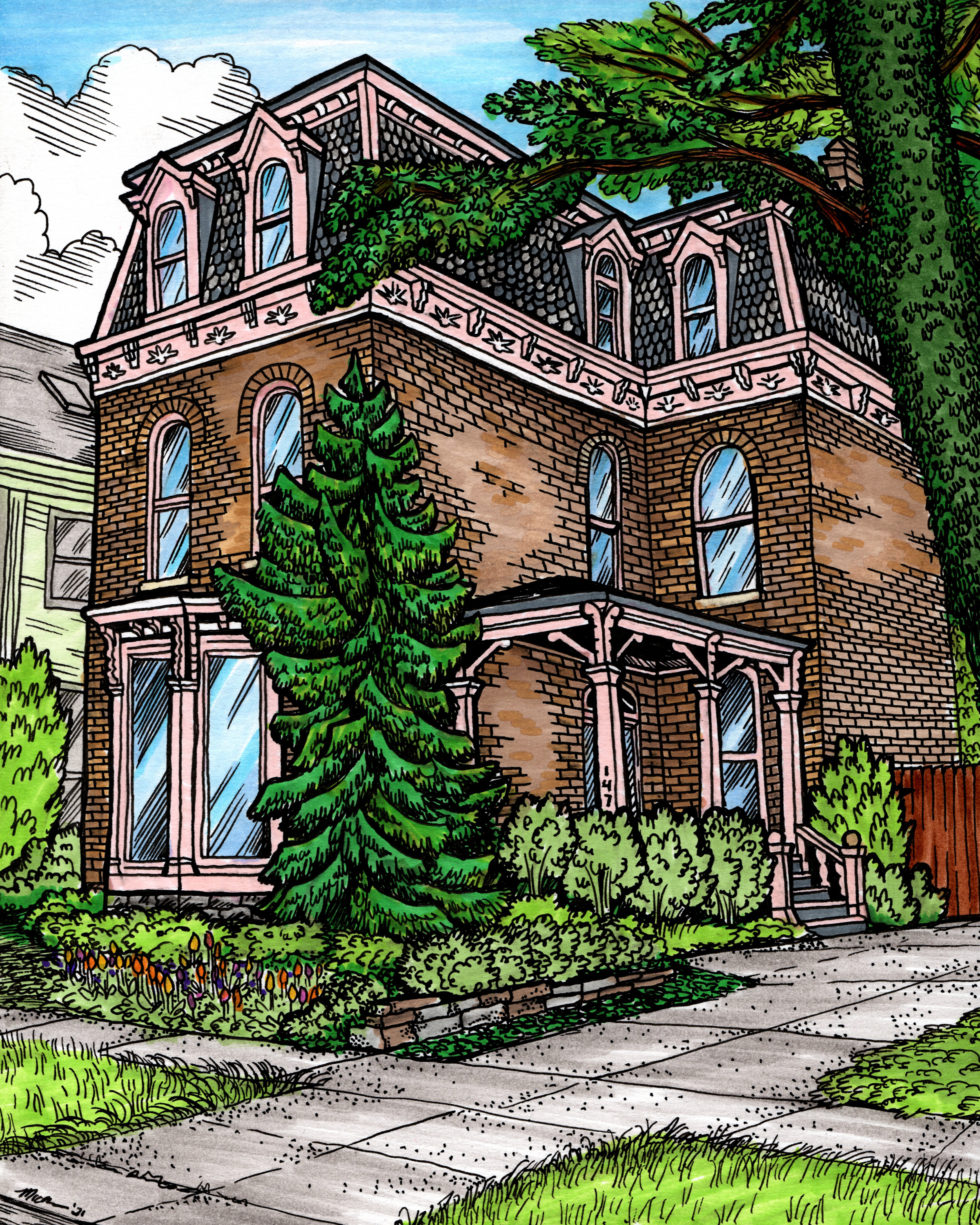 Mural Work
Insured Muralist
A Sense of Place

Working with the Albright Knox and individual organizations and companies, I have created and assisted on mural projects all over WNY.
65 Allen Street
Buffalo, NY 14201
Co-Owner of Local Gallery and Gift Shop

Since 2017, 6 artists have run a co-op gallery in Buffalo, NY. We strive to represent underserved artists and maintain a stock of locally sourced and unique goods and original art.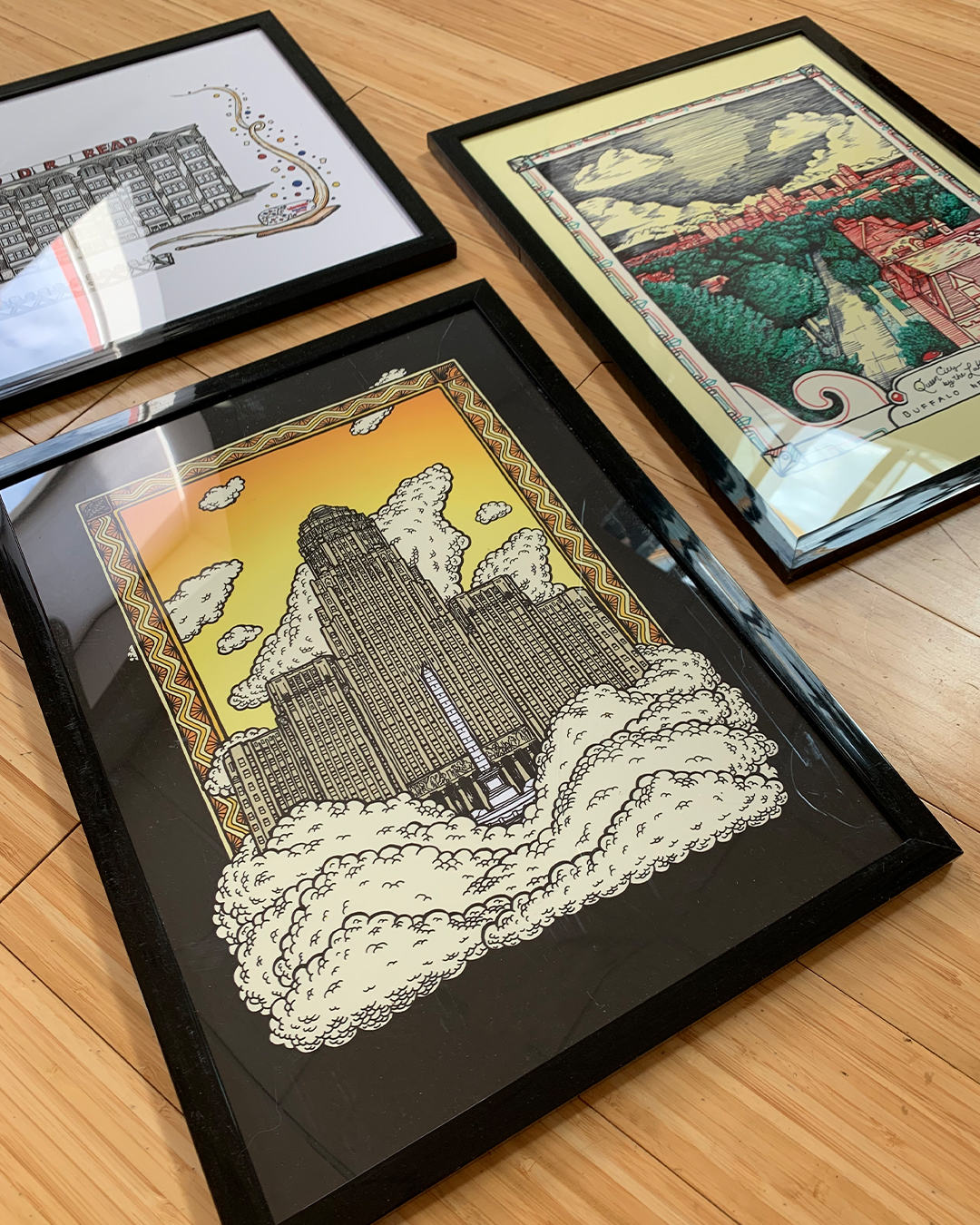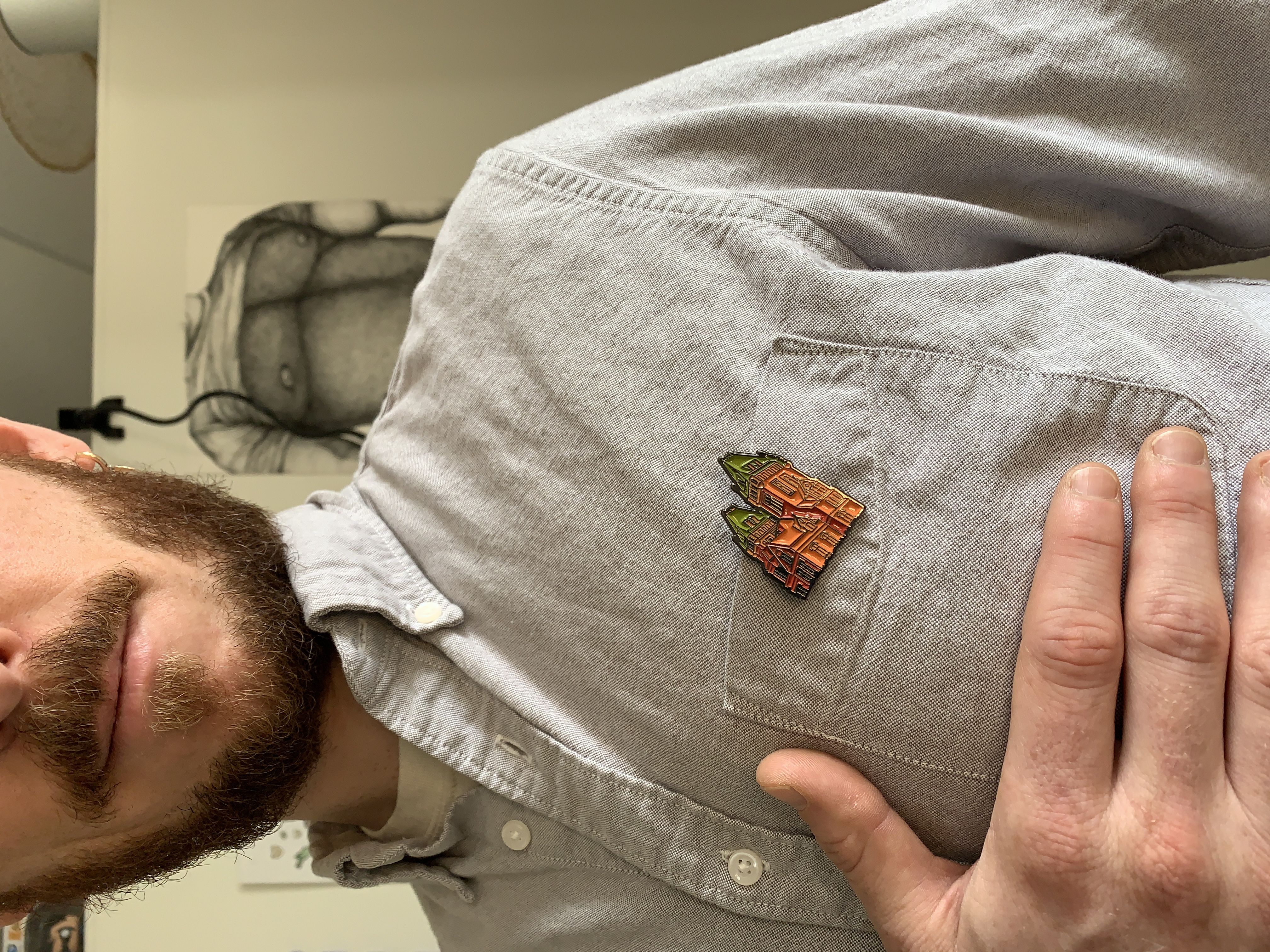 Community Organizer
First Friday Gallery Walk Chair
Allentown Association
61 College Street, Buffalo NY 14202
Community Connections

For over 5 years, I have been organizing local artists, vendors, community organizations and leaders to host a once a month street festival where people gather to view installations, buy local art and gifts and enjoy local visual artists and musicians perform. Since, 2017 I have volunteered my efforts to coordinate with local queer creatives and musicians to bring First Friday Gallery Walk numerous special editions. In 2018 and 2019 I co-founded Exist a Queer Festival. Pictured below is the first ever Intersect: A Crosswalk Walkoff. Intersect has evolved into a custom tailored event for Queer Buffalo featuring Western New York Black and Latino Pride in 2022 and in 2023, Vogue Buffalo.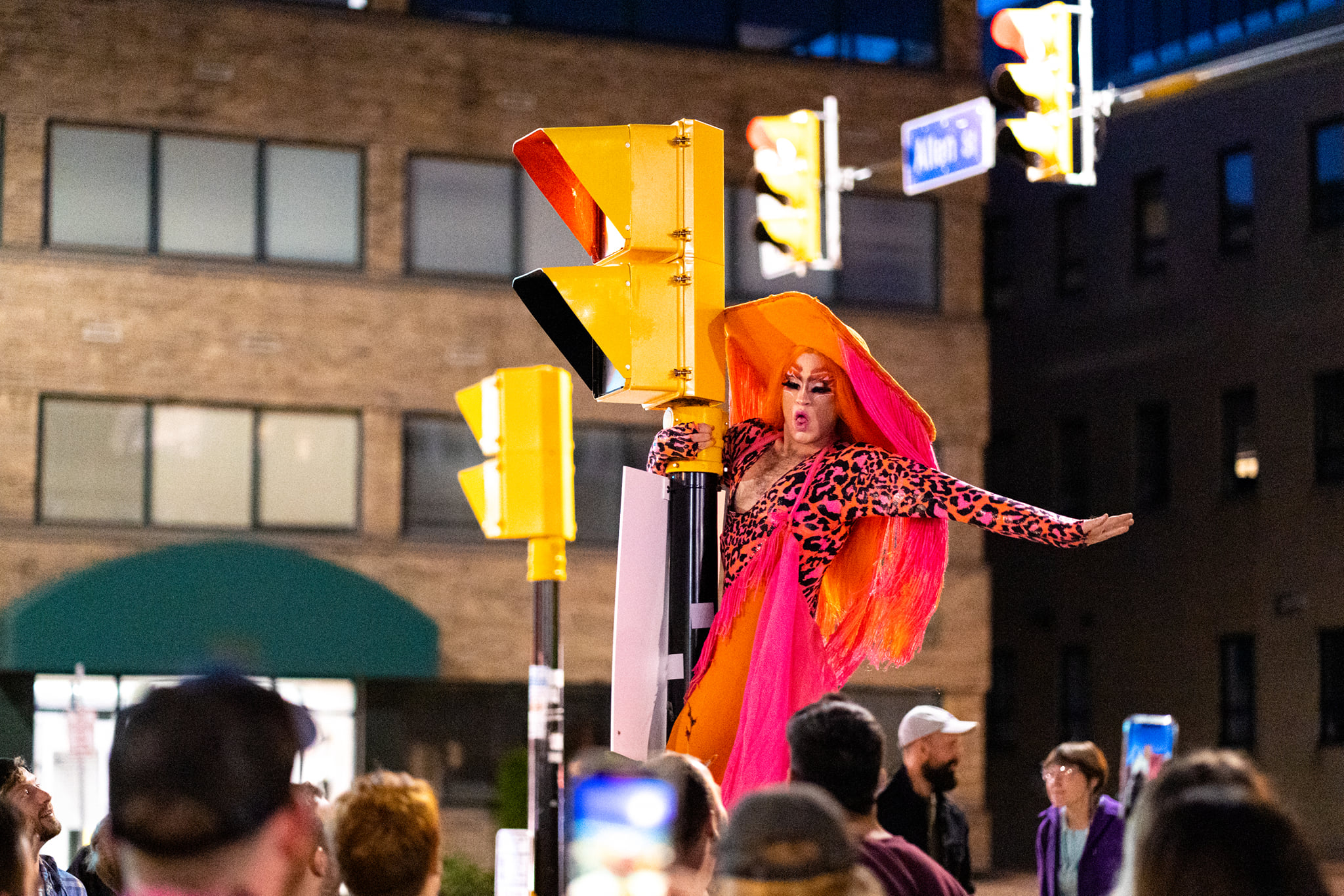 Pet Portraiture
Furry Pals
Woof + Meow

Because whats better than a custom portrait of your fluffy friend?